ECU Overview
From EMIT Controls
ECU Documents and Guides
330xA Timing Disc Installation
Overview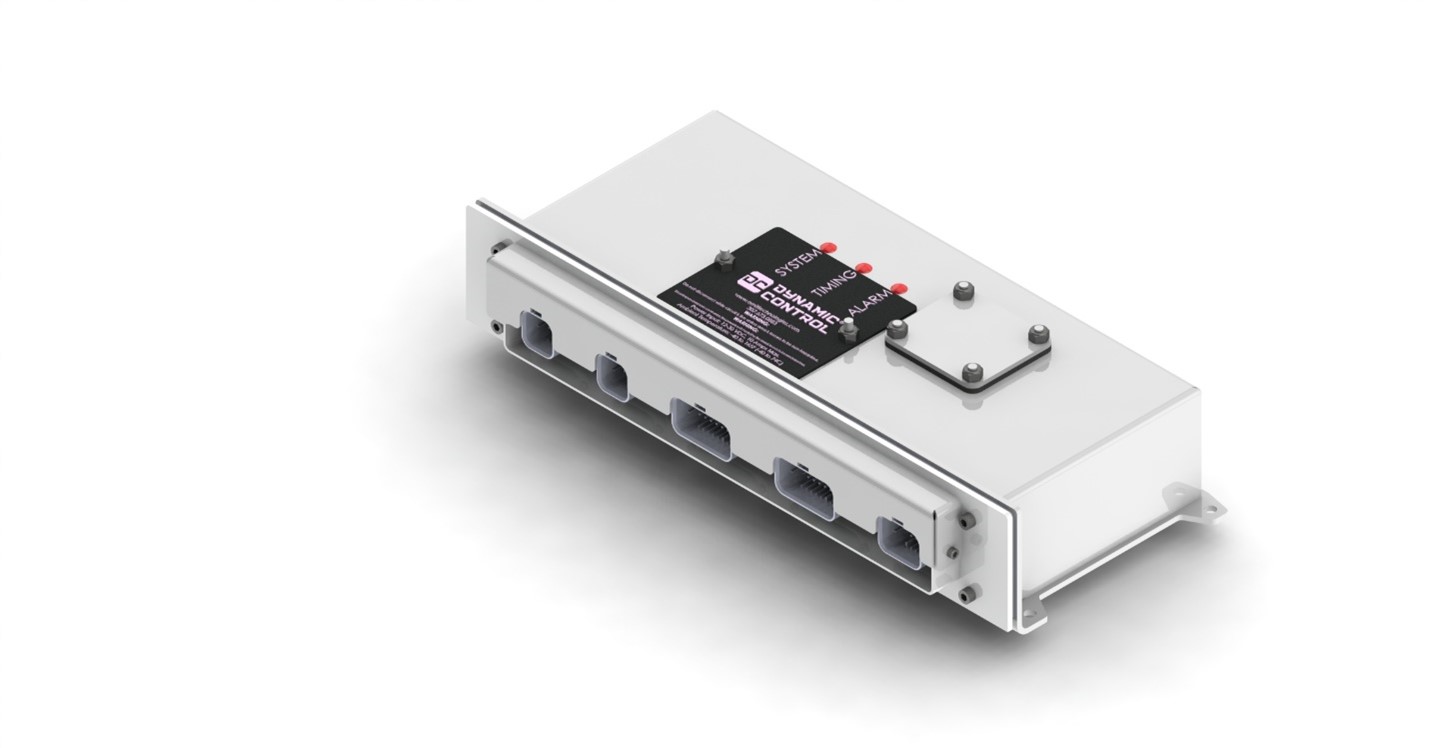 EMIT Dynamic Control is a modular solution engineered to meet the wide range of requirements found in air fuel ratio control, engine ignition, compliance monitoring, and compressor protection and control applications. The architecture of the system is based on a single user interface that is capable of operating and managing multiple modules, each with their own primary function. This configuration allows the system to be highly flexible in the approach necessary to solving issues found in typical and complex applications. Additionally, each module is capable of accepting a range of auxiliary inputs that can be used to further facilitate advanced operations for the most demanding scenarios.
The ECU (Engine Control Unit) is a single module that controls Air-Fuel ratio, ignition, throttle, and other aspects of engine operation. The ECU along with the touchscreen (DCT) and the Brain form a complete integrated engine and compressor control solution.
The ECU is designed for small horsepower engines that are single bank, richburn, and have 6 cylinders or less. For other engines, the individual Dynamic Control engine modules are used instead.
Specifications
Power
12 – 30VDC power supply input range
Typical power consumption: 20W
Maximum power consumption: 80W
Environmental
Temperature: -40°C to +70°C (-40°F to 158°F) T4
Humidity: 5% - 90%, non-condensing
Communication
Controller Area Network (CAN) network for communicating to touchscreen
End devices:

Throttle body
Thermocouples (2)
Thermistors (2)
Pressure sensors (2)
Ignition coils (6)
Injectors (6)
Digital power valve
O2 sensors (2)
Knock sensors (2)
Speed/timing sensors (2)
Misc I/O – see connection information

USB host for software updates (3)
Status LEDs (3)
Enclosure Overview
Exterior dimensions: 15.3" x 7.2" x 3.3"
Mount hole spacing (4): 14.675" x 5.1"
Mount holes: 0.266" (for ¼" bolts)